Catarina Fagerholm is a former CEO with broad corporate leadership experience, working in top executive positions for more than 25 years in big international companies operating worldwide. She has gathered an extensive business understanding of amongst other Retail, Consumer Goods and Services, Construction and Healthcare business. She is extremely result driven, has an extensive brand building experience, and a good track record from organizational leadership in turnaround situations in highly competitive environments. Currently Catarina serves as a board member at Attendo Ab Publ Oyj, CapMan Oyj and Restel Oy. Catarina started her leadership career at early age as an active Seascout leader and trainer. She is active in the Diamanten network and she is a mentor for many young talents.
Catarina has served as CEO for Instru Optiikka Ltd (part of GrandVision N.V). She has been a Member of the Board, Deputy Chairman of the Board in Altia Ltd. She also was Member of the Board in Kaupan liitto, Plantasjen ASA (Norway), and Atasun Optik (Turkey). She was Managing Director of BSH Kodinkoneet Ltd (Finland and Baltics) as well as member of the Management Group in Bosch and Siemens Household Appliances, Northern Europe. Previously Catarina was Country and Brand Director in Electrolux/AEG (Finland, Russia, Baltics). She has had several managerial positions in Amer Group Ltd.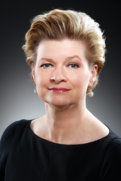 Anne Korkiakoski is a well-known and experienced board professional. She has over 20 years of Leadership experience from various top management positions in international and Nordic corporations. Anne holds distinct and wide expertise in the area of marketing and communication and is often called the fairy good mother of the Marketing in Finland. Anne has a degree in Master of Science from University of Vaasa. Currently she serves as a board member at several companies in the Nordic region: Lehto Group Oyj, Nordic Morning Group, Lindström Oy, Helsinki Marketing, Oy Lunawood Ltd, Kalevala Koru Oy, Finlands UN Women Finland, MAKES and University of Vaasa. Anne is an active member and senior Advisor In Directors´ Institute Finland and she has mentored young professionals for many years.
Anne has served in top management at Kone Oyj, Elisa Oyj, Euro RSCG and BNL Information. She holds a recognision of being the Marketing Director of the year 2012, while working at Kone Oyj.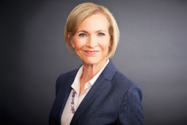 Dr. Leena Niemistö is a health care professional with 30 years of clinical and leadership experience. She holds MD and PhD from Helsinki University and has specialised in physical and rehabilitation medicine. She holds Dr. Admin. Sc. hc from Vaasa University. Leena serves as a board member in several publicly listed companies, startups, organisations and foundations. She is also an active investor in several health-tech growth companies. She holds a life-long and deep interest towards arts and music. Currently she is a board member of Elisa Oyj, Stockmann Oyj, Pihlajalinna Oyj, Raisio Oyj, University Pharmacy, Finnish National Opera and Ballet and Henna and Pertti Art Foundation Ars Fennica among others. Leena is also an active mentor for many talent.
Leena has worked as a CEO in a private healthcare company Dextra and as a deputy CEO in a social and healthcare company Pihlajalinna. She has been recognised as the Business Angel of the year 2016 by FiBAN, as the Top 2 Influencer of Healthcare sector 2015 in Finland by Mediuutiset, and the Top 3 Female Businesswoman in Finland years 2017-2019 by Talouselämä. She holds a role as a chairman of the Finnish National Opera and Ballet and is a chairman of the jury of Ars Fennica Prize since 2004, with a strong role of promoting the Prize, to become an internationally respected award and the biggest Finnish prize for visual art.